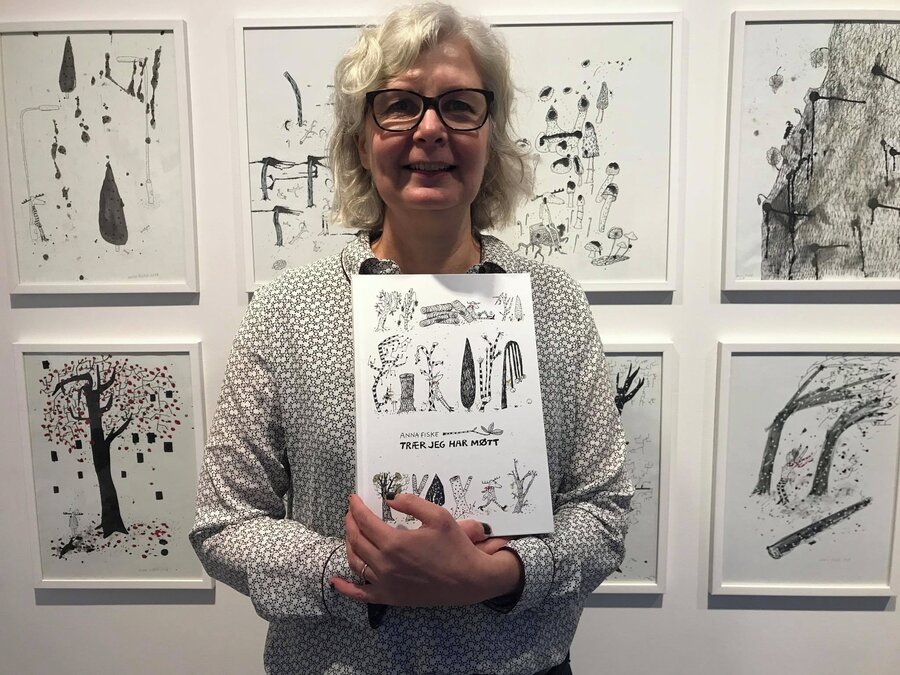 Photo No Comrepndo Press
Winje Agency is pleased to include Anna Fiske's 'Trees I have Known' to the catalogue.
May 9 2018
Anna Fiske's recent graphic novel Trees I have known, a unique reading experience, is now part of the Winje Agency collection. Fiske is a Swedish-born writer, illustrator, and cartoonist, living and working in Norway. Throughout her career, she has produced and impressive catalogue of internationally celebrated art work, including both children and adult literature, and been the recipient of numerous awards and residences. Her latest book chronicles the trees she has met, a remembrance expressed through poetic text and unique drawings, created for all ages. The book has been named the best art book of 2017 by Dagsavisen, and suggested by NORLA's as the best tip for Christmas presents same year. The product sheet and more information is available here.