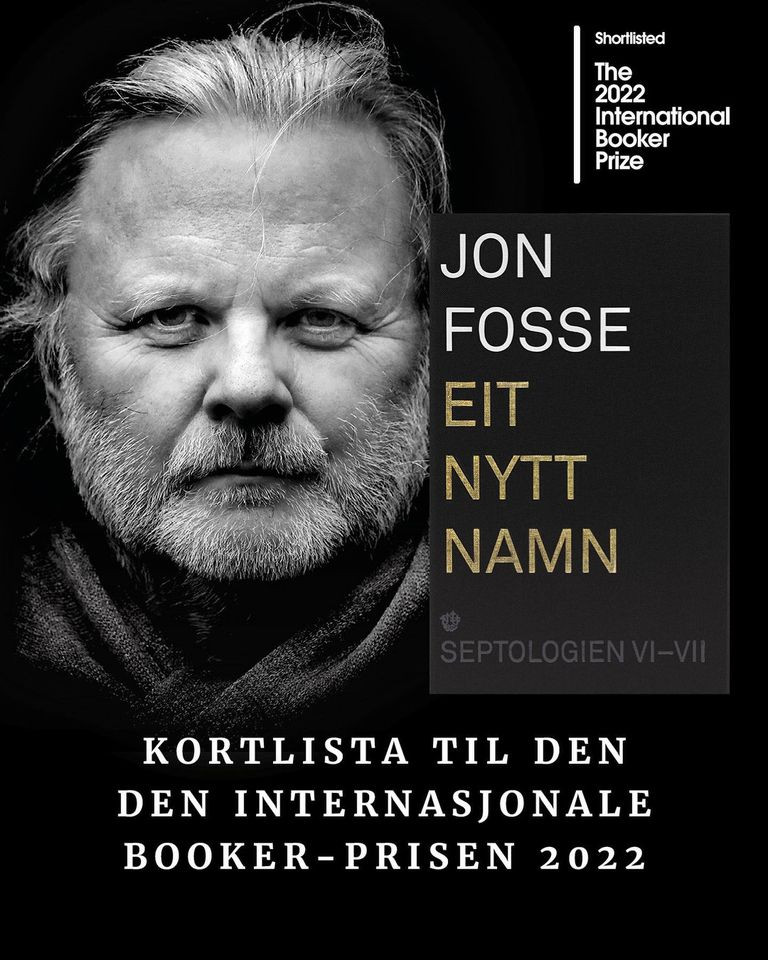 A New Name: Septology VI -VII on the Shortlist for the International Booker Prize 2022
April 8 2022
We're thrilled to announce that Jon Fosse's A New Name, tr. Damion Searls has been shortlisted for the 2022 International Booker Prize.
The shortlist, announced Thursday 7 April, is as follows:
– Heaven by Mieko Kawakami, tr. Samuel Bett & David Boyd (Picador)
– Elena Knows by Claudia Piñeiro, tr. Frances Riddle (Charco Press)
– A New Name: Septology VI-VII by Jon Fosse, tr. Damion Searls (Fitzcarraldo Editions)
– Tomb of Sand by Geetanjali Shree, tr. Daisy Rockwell (Tilted Axis Press)
– The Books of Jacob by Olga Tokarczuk, tr. Jennifer Croft (Fitzcarraldo Editions)
– Cursed Bunny by Bora Chung, tr. Anton Hur (Honford Star)
The International Booker Prize is awarded annually for a single book, translated into English and published in the UK or Ireland. The vital work of translators is celebrated, with the £50,000 prize money divided equally between the author and translator. The shortlisted authors and translators will each receive £2,500, increased from £1,000 in previous years. This year's prize is judged by Frank Wynne, Merve Emre, Petina Gappah, Viv Groskop and Jeremy Tiang.
The winner will be announced on 26 May.