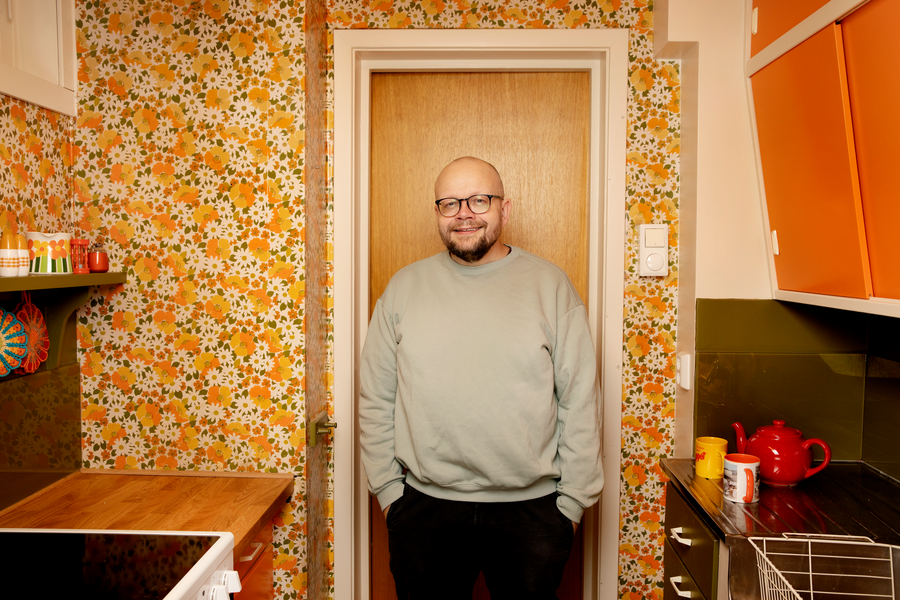 Photo: Agnete Brun
Bjerke Tower Block - Thirteen Years on the Third Floor
August 21 2023
Bjerke Tower Block is a new work of narrative non – fiction by Bjørn Hatterud, the author who has so to speak created his own genre, with his love for communities that are falling apart or at least changing, according one of the many rave reviews.
In Bjerke Tower Block Bjørn Hatterud tells the story of the majority population from the unique perspective, of a disabled gay man, who begins his adult life scratching out an existence on disability benefits and goes on to become a board member of Arts Council Norway.
The book offers a fresh, queered perspective on the Norwegian national narrative, the critical reception has been overwhelmingly positive. Hatterud writes with precision, insight, and warmth. World – class says Simen Ingemundsen in Randaberg 24.