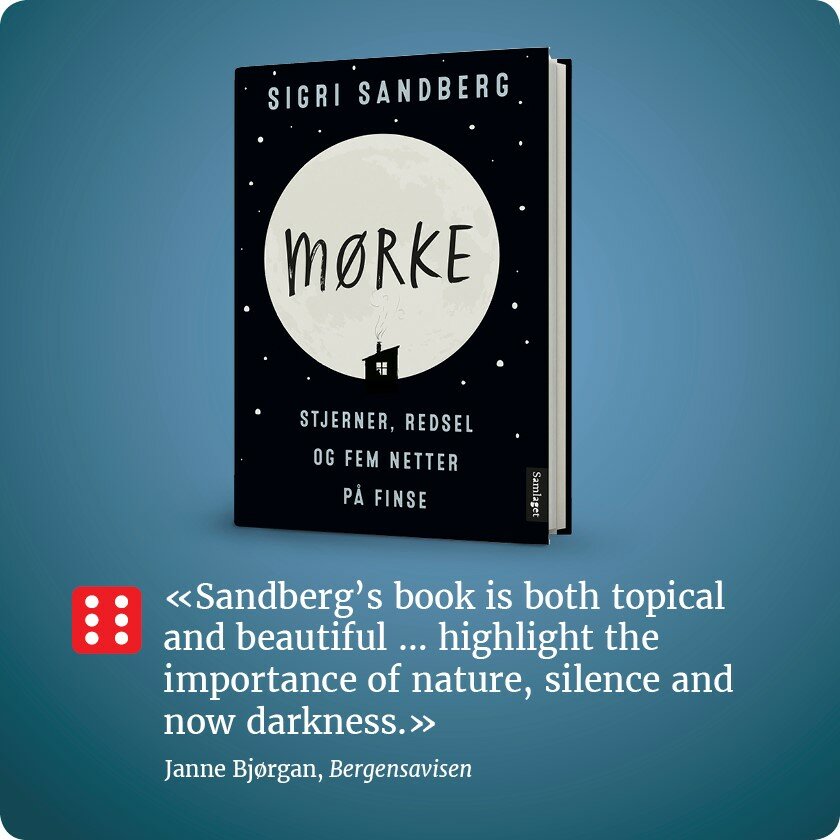 Eight foreign sales for "In Defence of Darkness" by Sigri Sandberg
April 10 2019
This little book about darkness is powerful, important and well-written, highlighting a theme we have ignored for too long. Sigri shares her knowledge in a down- to- earth way, she writes about Svalbard, silence, darkness, stars, science, anxiety for the dark and the night sky. About Christiane Ritter staying the winter in a hut in Svalbard in 1934.
The feed-back from readers, and in the Norwegian press, is overwhelming, they say that the theme, the poetry and stories stays with them for much longer than the time it takes to read The book is perfect to keep at the bedside table and make you look at the moon, the stars and the night in a new way.
In Defence of Darkness is traveling the world, so far sold to Finland (Nemo Kustannus), France (Les editions Noir sur Blanc) UK (Little, Brown Book Group / Sphere) Germany (btb), The Netherlands (Uitgeverij Oevers), Poland (Cobiece), Italy (Rizzoli) and The Czech Republic (Portál).