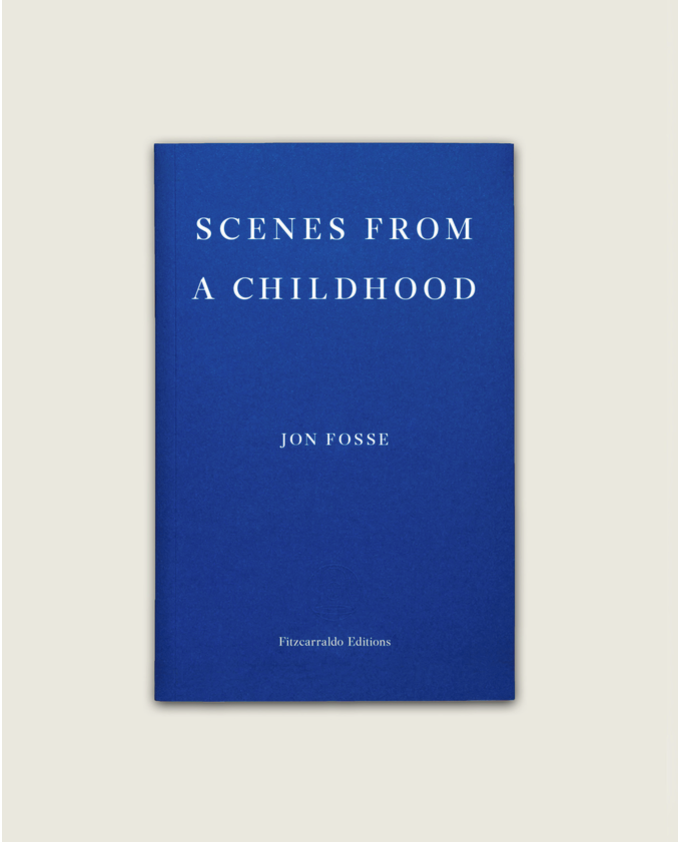 Cover by Fitzcarraldo Editions
Fosse's 'Scenes from a Childhood' published today in English.
May 2 2018
Jon Fosse's Scenes from a Childhood (Prosa frå ein oppvekst) was published today in English by Fitzcarraldo Editions, one of the most respected new publishing houses in the UK and Fosse's new publisher for World English. This is the first title by Fosse to be published with Fitzcarraldo Editions, soon to be followed by the Septology, Fosse's latest work. The collection of stories has been translated by Damion Searls, a respected translator of modern classics including works by Marcel Proust, Friedrich Nietzsche, and Rainer Maria Rilke, to name a few. Samples of the book are available through Fitzcarraldo Editions website.