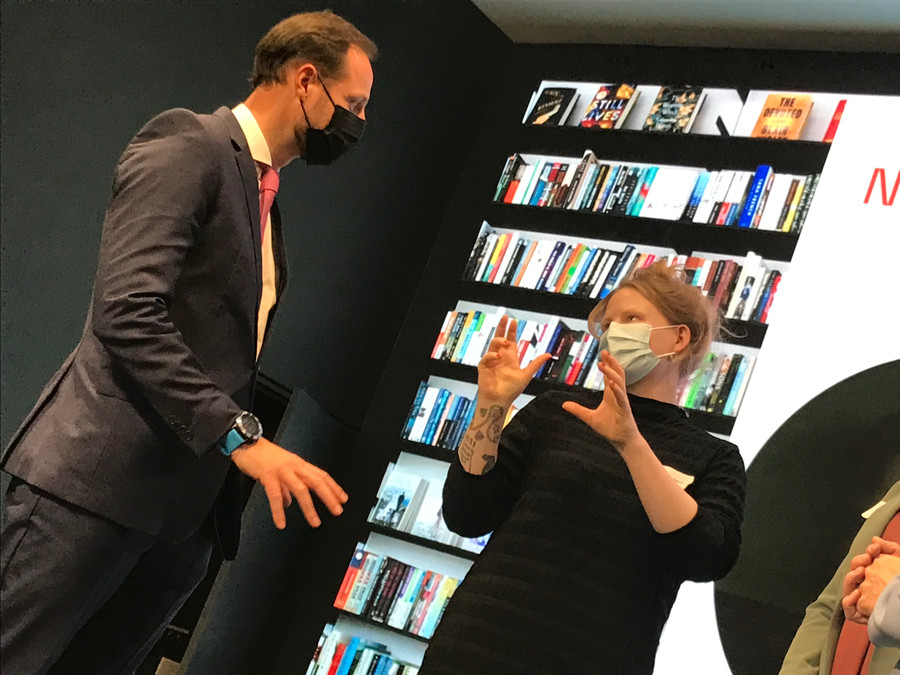 Victoria Kielland in New York
December 12 2021
My Men by Victoria Kielland pre-empted to Pushkin Press and presented at The Center for Fiction in New York
Norwegian authors and agents visited New York presenting contemporary literature for publishers, scouts, and agents in New York.
A wonderful event, hosted by NORLA and The Ministry of Foreign Affairs. His Royal Highness Kronprins Haakon (at the picture) and Anniken Huitfeldt, Minister of Foreign Affairs took part in the event. A truly optimistic way to end this fine year for My Men.
We look forward to the coming years, My Men is traveling the world in a wonderful way!
English language (UK & CW) rights are pre-empted by Pushin Press, Adam Freudenheim says: 'Victoria Keilland's My Men is a hugely original, lyrical and fiercely feminist novel that – using the real life of an infamous female serial killer as a starting point – explores what it meant to be a woman in late 19th and early 20th century Norway and America. I can't wait to publish it on the Pushkin list!'