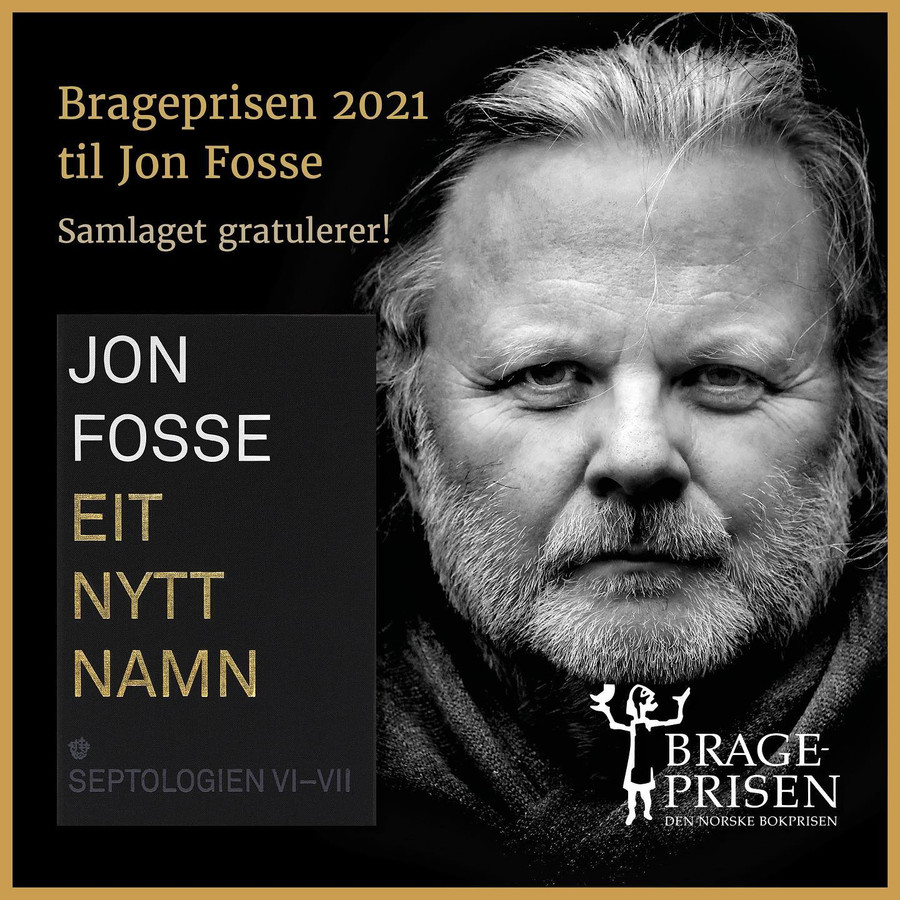 Jon Fosse awarded The Brage Prize
November 30 2021
Jon Fosse is awarded the Brage Prize 2021 for A New Name, the third volume of Septology.
A New Name is a powerful conclusion to a towering work of literature, the jury wrote about Jon Fosse's novel, which won in the Fiction category.
The Septology ends in a masterful way with A New Name. The book functions as a stand-alone novel, yet cannot be considered in isolation. With it, the story of Asle, Jon Fosse's masterpiece, is now complete, the Jury concludes.
Congratulations!